Here Today…Gone Today! : The Assembly Line of Hospital Admissions and Discharges
November 15th, 2015
Your mother has been struggling to manage at home for months now. She's more unsteady on her feet, has had a few falls,  is growing weaker, her memory continues to get worse, and with each day is becoming less and less able to carry out basic daily tasks without challenge. At this point, you just do not feel she should remain in her home, and is in need of the care of a nursing home(long-term care).  Despite your urging, she refuses  to seek out help or even consider moving into a "dreaded nursing home".  Then finally one day it happens!  You go to visit your mother and find that she is unwell; an ambulance is called and off to the hospital she goes. In ER you find out that she will be admitted to hospital. Although obviously concerned about your mother being unwell, there is a part of you that has a sense of relief. "Finally", you say, " she is somewhere safe, where she will be cared for, and we can now use this opportunity to help transition her into a nursing home".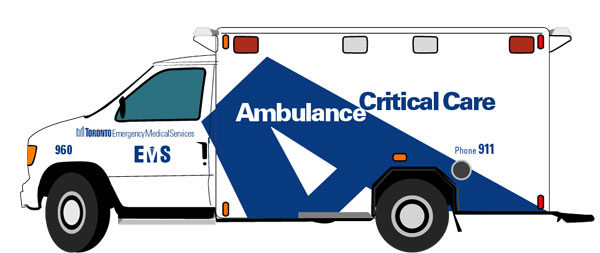 You visit your mother in hospital the next day, and along with your mother, field a barrage of questions from medical staff and numerous other health care professionals. Although tiring,  you take some solace in knowing that by explaining the dire and unsafe circumstances of your mother living at home alone (which clearly lead to her hospital admission), that the health care team will get the full picture of  why it is so important for your mother to not return home, but to be able to transition to a nursing home( long-term care) where she can have access to 24hr care. 
The next day, you decide to go to work, and receive a phone call from hospital staff. The physician provides a medical update reporting your mother continues to improve, and is getting better. "Great!", you think. Then however you hear a statement that was completely unexpected. The physician informs you that your mother likely will be ready to discharge home from hospital as soon as today. "What !" , you say, " She can't return home. It's not safe!"  Given your concerns, the physician agrees to arrange a family meeting with all the health care team members to discuss your mother's care. 
The next day the meeting is held.  The physician reports your mother is medically stable, that they have addressed/treated her for the reason for her admission, and there was nothing more they were planning to do which requires hospitalization.  The therapists working with your mother in hospital then report that based on assessment they recommend use of a walker and some other equipment in the home to make it safer for your mother, but otherwise she is back at her "baseline"(i.e how she was before coming to hospital). 'Well how she was before was the problem in the first place', you think to yourself.  You express your concerns and discuss wanting to explore long-term care(LTC)/nursing homes for your mother. The social worker then discusses that the LTC process is rather lengthy, and that LTC homes have long wait lists; Furthermore, you're told that based on the team's assessment there is no need for your mother to remain in hospital, however the team would make a referral to CCAC(see here) who could help further explore LTC with you and your mother once she returns home. 
***********************************
Does this scenario sound familiar? If it doesn't to you now, it likely may sometime in the future, or you may have a friend/family member who has already had this experience.   This is the experience of those of us who will find ourselves within the throws of our unfortunately under-resourced health care system (see here to learn more). 
In today's article, we do not propose or claim to have the solution to over-haul our whole health care system. Today we merely want to raise awareness to the public about what to expect during a hospital admission, as we have encountered many who have been astonished at the turnaround times ; Thus, further adding to the stress of the circumstances. In some cases, merely being able to manage expectations can have even a slight influence on a scenario, by allowing us to at least be a bit more emotionally prepared for what is ahead, already knowing what to expect. 
Here are some major points to keep in mind: 
Here today….Gone today! This is indeed can be a true statement in regards to some hospital admissions. To the surprise of many who expect admission may be lengthier, many admissions are only a few days. In some cases, your turnaround time could be as quickly as 24hrs. 
Hospitals are focused on addressing the acute or short-lived medical issue that brought us to hospital. Once it is addressed, then they are looking for discharge, in order to bring in other patients who they deem to have more active medical issues.
From the moment we arrive in hospital, the health care team is already planning for our discharge. Hospital teams are trained to plan for discharge from the time of admission.
Hospital care teams likely will acknowledge the various other(non- acute medical) issues which need to be addressed in regards to our care, however with limited resources,  the care team is not resourced to address all of them while admitted to hospital.
While it may seem to make the most sense to address all issues while we are in an environment with care, hospital beds are the most expensive beds/care in the health care system. As such, once our medical issue is addressed hospitals are looking for us to leave and address our other care needs elsewhere within our health care system.
The other areas in our health care system which are covered by OHIP, however, are also under-resourced(i.e government funded home care, or long-term care/nursing homes). Thus creating a major dilemma for many of us. 
Sadly, a case as described above, is not unique by any means. The unfortunate reality is that our hospitals are filled with numerous people with similar cares needs, and those who need even more care (than described above).
There are obviously changes that need to occur to make our health care system  better at serving and addressing our needs. In the meantime however, until such  changes occur, we appear to be stuck in the assembly line of hospital admission and discharges, where we get in, and as soon as possible are told to get out. 
Until Next Time… Stay In The Know! Stay Informed! 
No Comments
No comments yet.
RSS feed for comments on this post.
Leave a comment
---